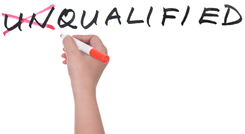 Is it necessary to pre-qualify inbound leads? That's the overarching question I recently presented to a panel of industry experts. Over the course of this three part series, you'll hear from 15 leading voices in the world of B2B sales, marketing and lead generation, as they share their insight in response to the following questions:
Are companies wise to invest money and time to pre-qualify inbound leads from marketing automation systems that have been assigned a "perfect" lead score?
Should CMOs feel confident that these leads from marketing automation are ready for sales to close?
Without additional qualification measures (such as tele-qualifying), will these leads inevitably clog and choke the sales pipeline?
In the first part of the series, we heard from author and consultant Ardath Albee; entrepreneur Kyle Porter; author and consultant Joanne Black; and consultant and speaker Dave Brock.
Here, in the second of this three part series, we will hear from The Funnelholic's Craig Rosenberg; Annuitas Group's Carlos Hidalgo; Sales Lead Management Association's Jim Obermayer; Direct Marketing News' Ginger Conlon; consultant and trainer Dave Stein; and agency founder Matt Heinz.